0267
-
CEE 0267 - Developing Criterion-Based Report Cards
2992591
Description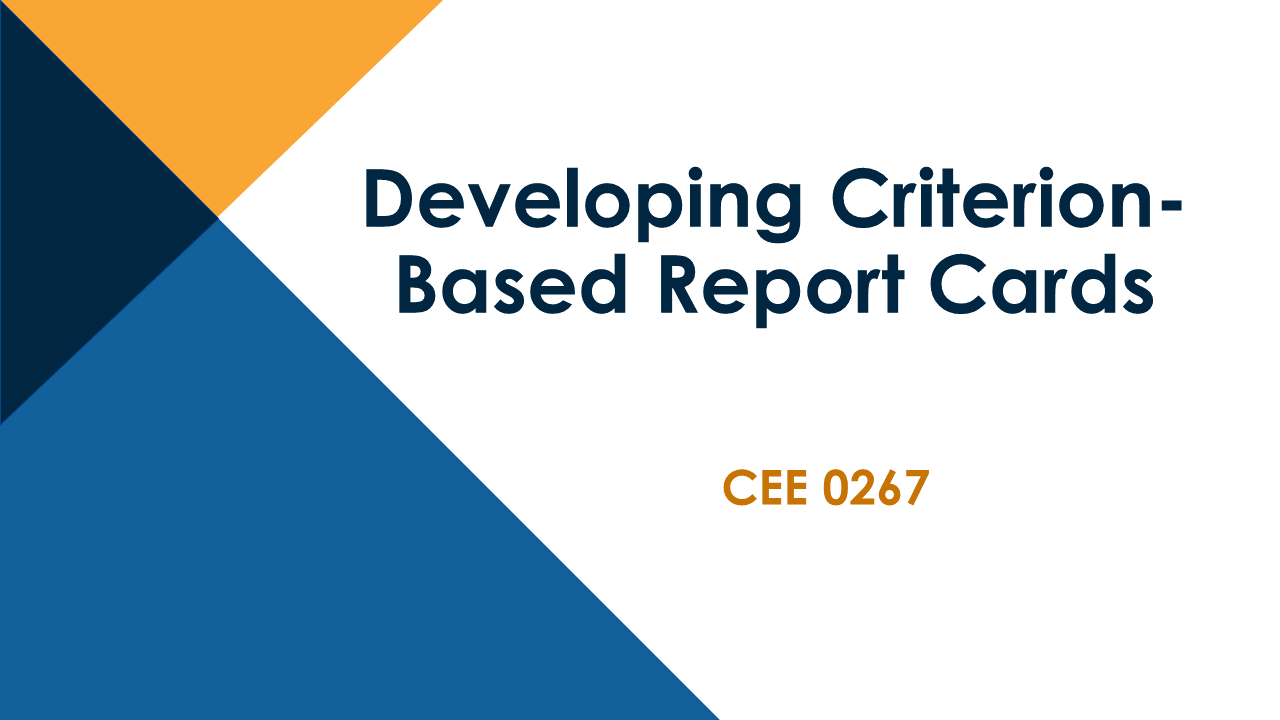 For where your treasure is, there your heart will be also (Matthew 6:21). Building off of this Biblical principle, this session identifies a
means for focusing educators on their goals and true tasks as they seek to advance every child in their classroom. Focusing on tangible
and attainable criteria, an elementary model and a method will be shared that could prove useful in any educational setting.
Event/Course Sections Select a section to sign-up for from the list below:
Required fields are indicated by .