0264
-
CEE 0264 - Transformational Leadership: How to Inspire High Impact Performance
2935178
Description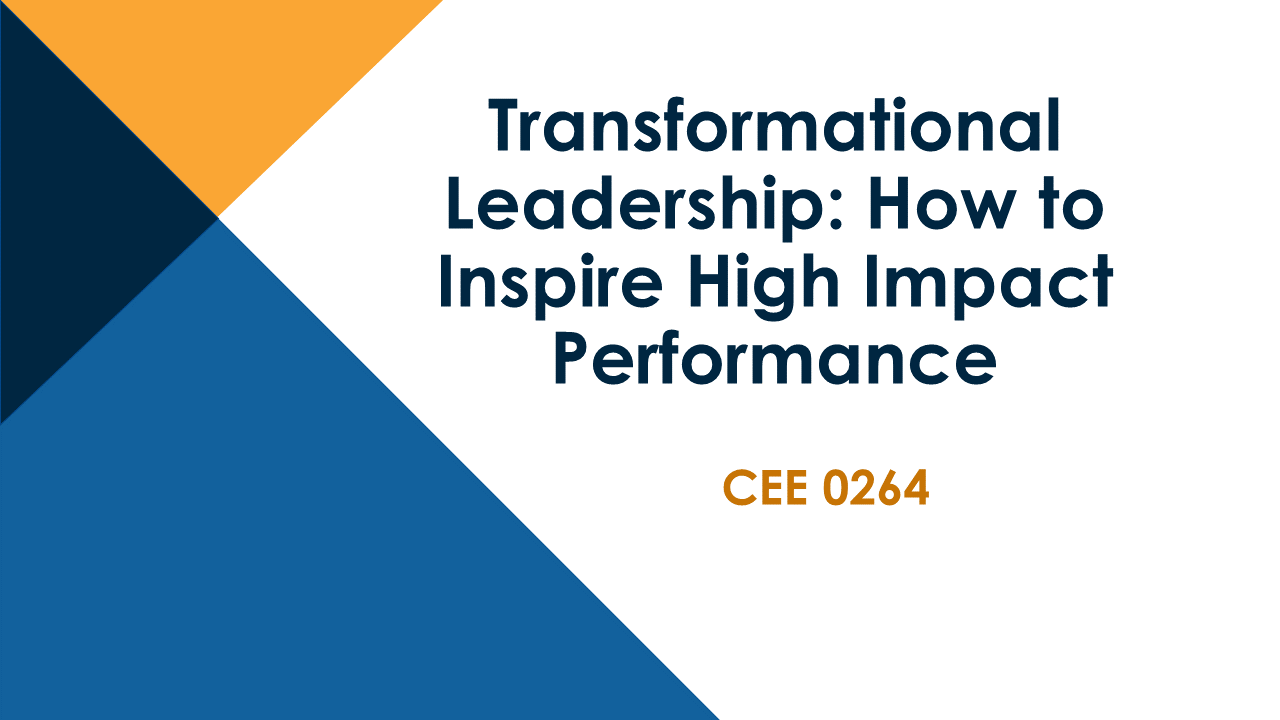 In this session, you will learn to implement strategies to grow professionally and live out the model of transformational leadership: understand the vision, build relationships, collaborate on responsibilities, and accelerate results. People respond when they are valued, mentored, challenged, promoted, well-paid, engaged, and trusted. Bring effective leadership to any organization or setting.
Event/Course Sections Select a section to sign-up for from the list below:
Required fields are indicated by .