0262
-
CEE 0262 - The Homework Problem: What We Can Do to Alleviate the Burden
2934902
Description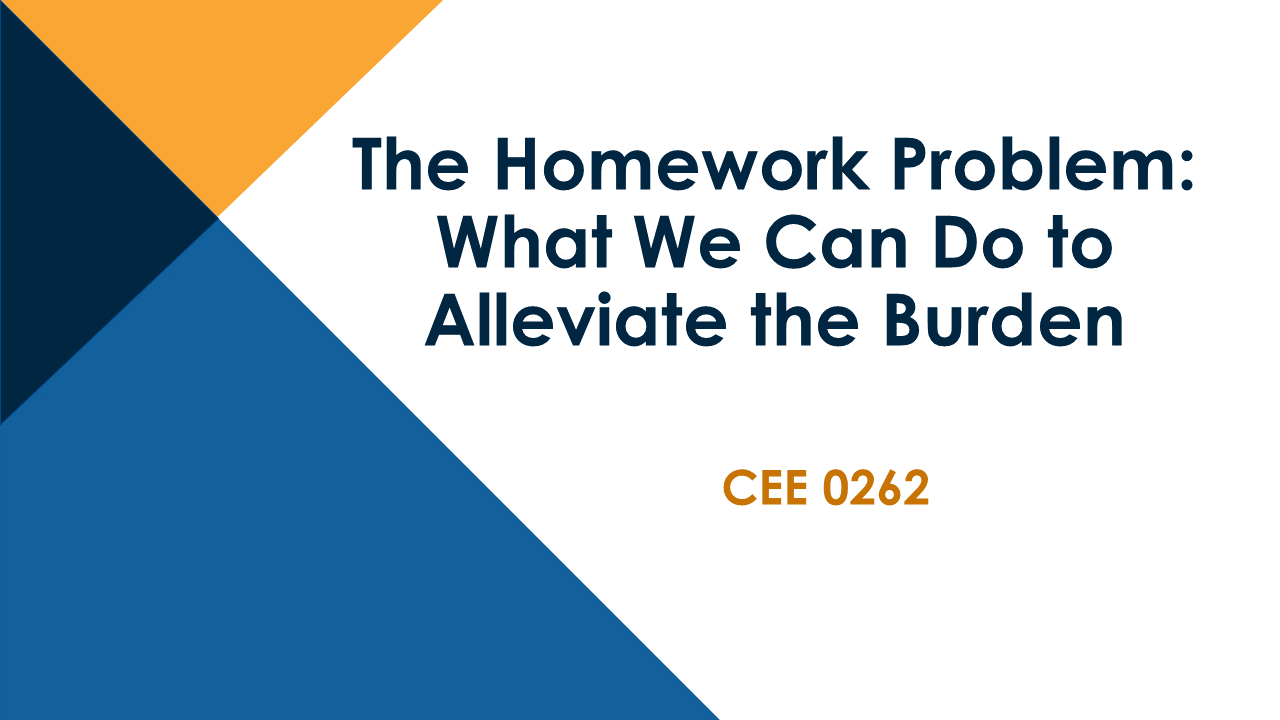 How should teachers handle homework? In this professional development, we will explore the pros and cons that come with homework. This workshop will explore the different techniques teachers can use to make homework obsolete. Participants will be given different strategies for formative assessments to use in classrooms that give authentic data to drive lessons.
Event/Course Sections Select a section to sign-up for from the list below:
Required fields are indicated by .