0261
-
CEE 0261 - Creating Environments that Support Young Children's Attention
2934657
Description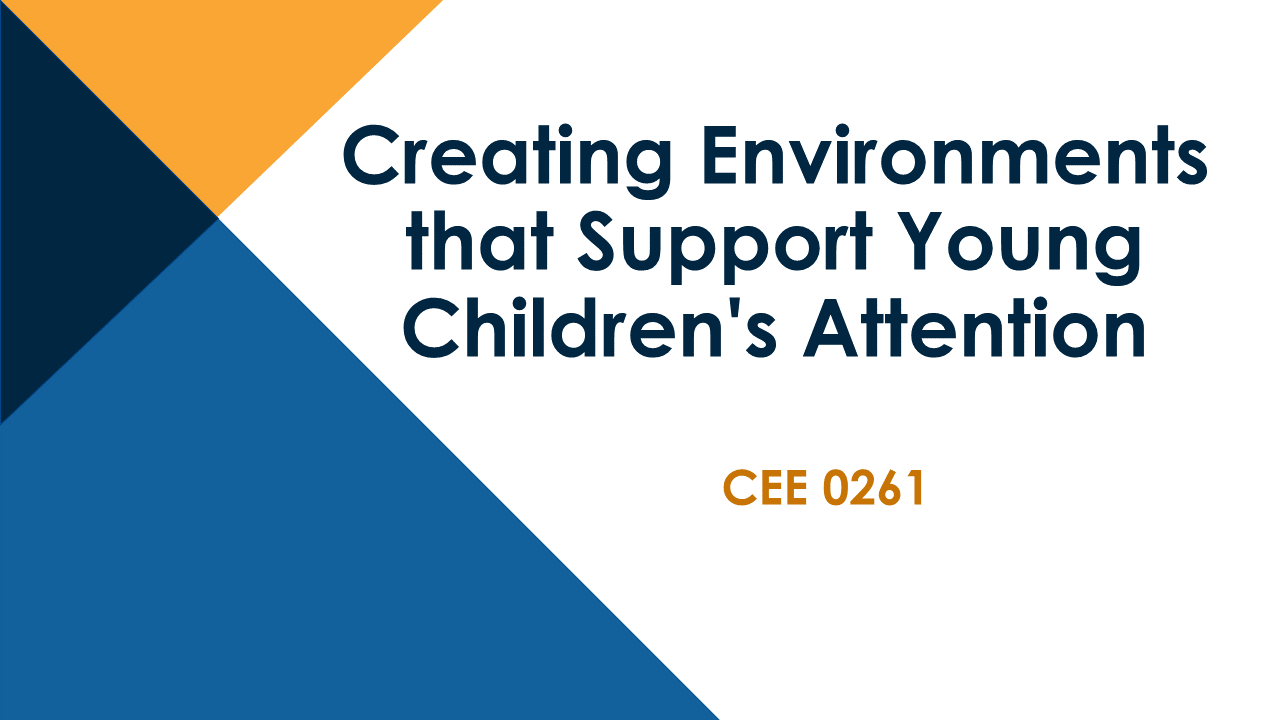 Being able to pay attention is crucial for learning. This session will offer insight into the unique demands on young children's attentional systems and offer tips for creating environments that support young children's attention.
Event/Course Sections Select a section to sign-up for from the list below:
Required fields are indicated by .