0255
-
CEE 0255 - Being Present in Your Leadership
2815661
Description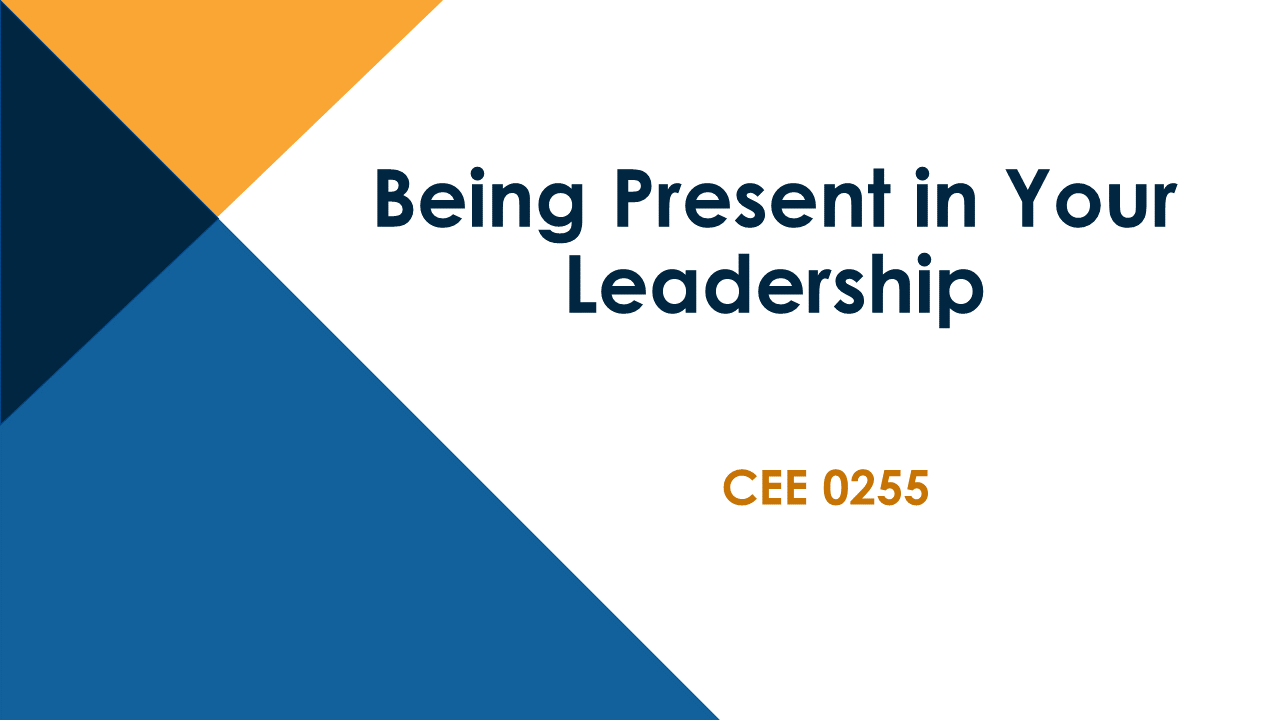 "The ability to stay in the moment is a major component of mental wellness" ~ Abraham Maslow This session will discuss strategies leaders can use to combat mental fatigue great leaders face while serving as educational administrators in schools today. Participants will have the opportunity to practice strategies and expect to leave with useful strategies that will support the idea of being present in the daily operations of educational leadership.
Event/Course Sections Select a section to sign-up for from the list below:
Required fields are indicated by .