0254
-
CEE 0254 - Engaging Learners Through the Desmos Activity Builder
2701369
Description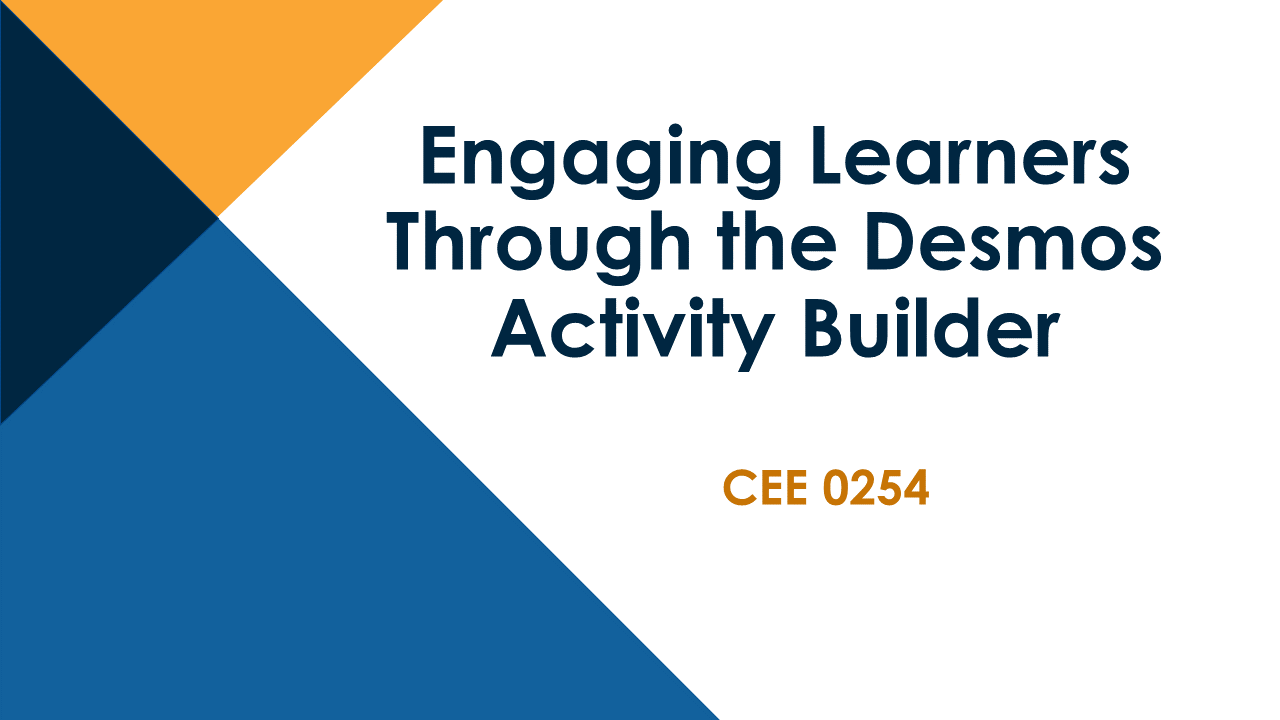 In this workshop, participants will learn the basics of the online mathematics engagement tool called Desmos. Participants will experience Desmos as if they were students in grades 3 to 12 on their own tablet or laptop. Specific emphasis will be given to equipping the participants to create their own activities or to edit ready-made experiences in the Desmos activity builder.
Event/Course Sections Select a section to sign-up for from the list below:
Required fields are indicated by .