0253
-
CEE 0253 - Using Read-Alouds in Science
2699427
Description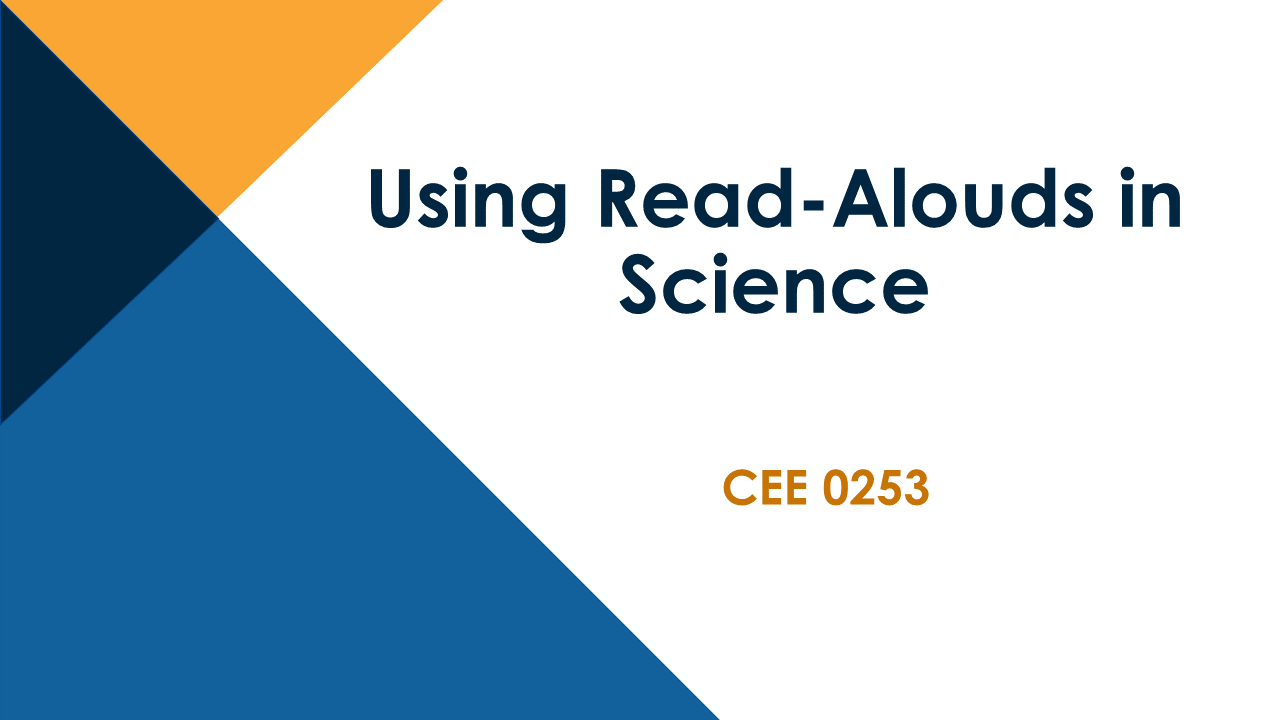 The use of literature, especially interactive read-alouds, has been thoroughly researched and supported as an effective approach for teaching science content and skills while enhancing the literacy development of learners. NGSS-based three-dimensional science standards will be targeted, focusing on grades PK – 8, as various books are introduced and modeled.
Event/Course Sections Select a section to sign-up for from the list below:
Required fields are indicated by .