0244
-
CEE 0244 - Tinkering with STEM in Children's Literature
2578122
Description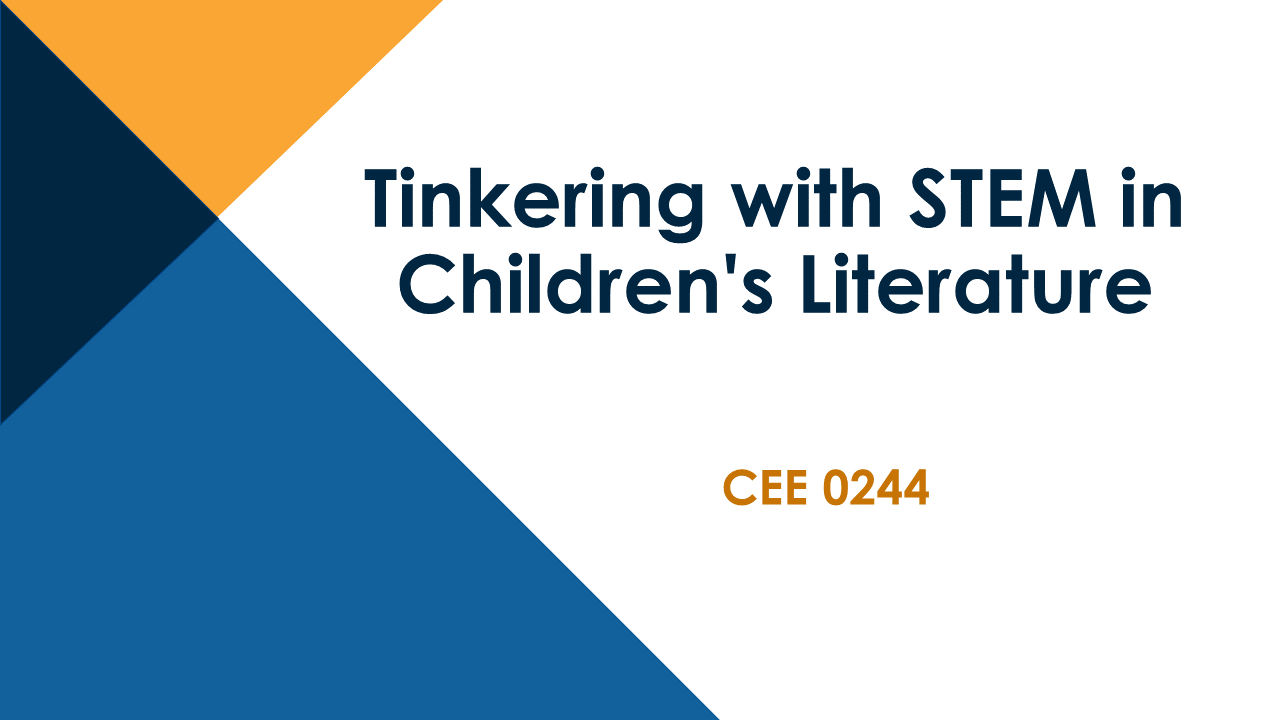 Young children are natural designers and tinkerers, solving problems encountered in play. As children tinker, they gain foundational skills needed for future design and engineering work. Beloved characters from children's literature can provide relatable STEM exploration opportunities that intrigue and engage young children. Come tinker and play with STEM tasks sparked by children's literature, and learn how you can facilitate authentic design challenges in your classroom.
Notes
Times listed are in Central Time.
Required fields are indicated by .