0124
-
CEE 0124 - God Things and Lessons Learned from the Life of Abraham Lincoln
2410734
Description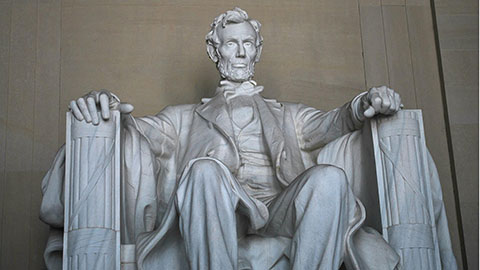 These four presentations provide an opportunity to learn about leadership from America's greatest president, the Bible, and candid introspection. Each presentation focuses on a particular theme or focus of Lincoln's life and explores what the Bible says in regard to each theme. After analyzing each theme from the lens of Lincoln and a biblical perspective, participants will be asked to reflect on the lessons learned in their own leadership and faith walk in life.
Session 1 - "Family Values" - September 20, 6:30-7:30pm
Session 2 - "The Making of a Leader" - September 27, 6:30-7:30pm
Session 3 - "Religion and Relationships" - October 4, 6:30-7:30pm
Session 4 - "Vision" - October 11, 6:30-7:30pm
**All sessions will be held on Zoom
Notes
Times listed are in Central Time.
Required fields are indicated by .