0114
-
CEC 0114 - Dream Accelerator
2116212
Description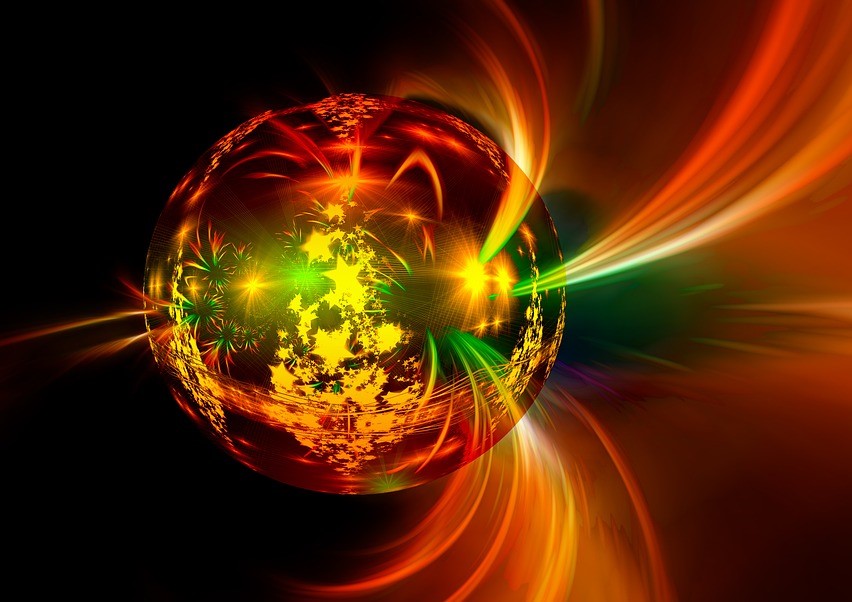 WHAT IF YOU COULD RECAPTURE THE SPARK OF YOUR GOD-GIVEN DREAM?
You can! Through our proven 1-year, group coaching program called The Dream Accelerator, you'll overcome the lie of helplessness and realize your capacity to make a positive difference in the world and in the lives of those around you.
Are you delaying, immobilized by fear, a bit fuzzy on your dream, and need a sharpened focus?
Do you need an invested partner who believes in you and in your dream?
Are you wanting to trust your own voice and believe in yourself?
Tired of overthinking and ready to take action on your dream?
Let's break the cycle of self-sabotage, and fear that has been holding you back & create a clear, easy, actionable plan for pursuing your dream once and for all!

The Problem
Everyone has a dream. Every person has been designed by God with a divine spark inside of them. But most of us give up on our dreams. We allow the circumstances of life or the limitations others place on us or the voices in our heads to drown out the dream. And before you really know it's happened, you embrace the lie that you're helpless to shape your future.
The Solution
What if you could hear the voice of the dream again? What if you could relearn the truth that you're not helpless? What if you could reframe the fears that hold you back and reclaim the life you were created for? What if you could see your dream in high-resolution clarity, maybe for the first time? The VIP Dream Accelerator Coaching Program will change your mind . . . so you can realize your capacity.
The Dream Accelerator Coaching Program In 6 Steps
Focus your dream. As long as your dream is fuzzy or not crystalized in your heart and mind, you won't have the capacity to face the fear that's going to come along the way. You can't have a vague sense of it or a generalized notion of where you want to go. Your coach will guide you to focus your dream so that you can see it and articulate it more clearly than you ever have before.

Name your fear. We all have fears that hold us back. But fears grow stronger in the shadows. In the Dream Accelerator Coaching Program, we'll help you name your fear which will immediately give you a sense of power over it. The goal is not to remove your fear or get rid of your fear?fear always accompanies risk. The goal is to understand your fear so it can't hold you back anymore.
Change your mind. Most people give up on their dreams because they've believed a set of lies. In order to realize your capacity, you've got to change your mind. Change your mind about yourself and what you can accomplish. Change your mind about your fears, so that they are no longer fences that hold you back, but fuel that propels you forward. Change your mind about your future?you are designed to be a co-creator of your life story.
Define your next. Even when you focus your dream, name your fear, and change your mind, you can still be paralyzed by what you need to do next. The Dream Accelerator Coaching Program will give you the tools and guidance you need to define a plan for how you will pursue your dream. And the most important part of the plan is always defining your next?your next step, your next move, your next action. Your next must be right-sized to your current reality and clearly connected to your dream. That's when your next will truly catalyze your momentum.
Move forward anyway. You've done all of the difficult work of focusing your dream, naming and reframing the barriers that have been holding you back, you've changed your mind about your potential and defined next steps. You have a plan! Now it's time to move forward—to actually take the next step you've defined and watch your dream begin to shift from dream to reality. This "step" of the dream acceleration process is defined by action, resilience, daily progress, all in the context of real resistance. Fear will come. Fear will stay. move forward anyway. Your dream must live!!
In community. Human beings are designed for connection. We think best, we work best, we dream best when we are connected with a community that accepts, supports, and encourages each other. Every member of the Dream Accelerator Coaching Program joins a community where we learn together and encourage each other. Your passion for the dream will fade at times. Your fears will feel insurmountable again at times. That's when we need each other?we can remind each other that we each have the capacity to shape the future.

The 1-year Dream Accelerator Coaching Program consists of:
3 Modules & 21 online lessons that you can access immediately and work at your own pace
Weekly group coaching sessions (currently at 4:30 pm central time-Zoom)
Circle Community
All designed to get you crystal clear on your dream and build a road map to achieve it!

Jeff Meyer is an author, coach, consultant, & pastor who helps individuals and organizations awaken to their unique contribution and live out their calling with competence and courage. He helps over-thinkers become action-takers. He lives in Wisconsin with his wife, Amy. Father of four daughters, he rejoices in watching them realize their dreams and aspirations. When you work with Jeff 1:1 or in his Dream Accelerator Coaching Program...or even follow him on social media...you will be inspired and encouraged to keep moving forward with the vision and impact you were put here to do!
Jeff can be reached at (608) 332-0580 & by email at jeff@jeffmeyer.org
The Dream Accelerator Coaching Program and Community is active on Circle!
Circle is an all-in-one community platform for creators and brands that brings together engaging discussions, members, live streams, chat, events, and memberships–all in one place, all under your own brand.
All of our dream accelerators, all of our content, all of our discussions–all in one place. Gone are the days of needing to make a whole bunch of different tools work together. With Circle, we are combining the exciting, interactive nature of our dream accelerator community with our content — all in one seamless experience.
With over 4,000 creators and 2M+ members across circle communities, we are excited to use Circle for our Dream Accelerator Coaching Program!
Event/Course Sections Select a section to sign-up for from the list below:
Required fields are indicated by .