0380
-
Leadership Communication
14497719
Description
Course: CEF 0380 - Leadership Communication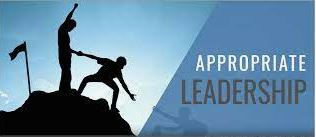 Fourth year student-athletes will be exposed to the importance of clear and compelling communication in a leadership role, as well as strategies for engaging and inspiring team members. Participants will gain an understanding of the role of effective communication in motivating and influencing others, as well as in managing conflicts and resolving conflict.
Offering Sections Select a section to sign-up for from the list below. All Times Are Listed in Central Time.
Required fields are indicated by .