0372
-
Intermediate - After Effects
12654172
Description
Course: CEA 0372 - Intermediate - After Effects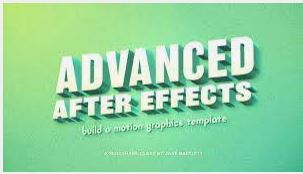 The Intermediate Adobe After Effects course is a comprehensive program designed to elevate your motion graphics and visual effects skills. Building upon foundational knowledge, this course delves into advanced techniques such as complex keyframing, expressions, and scripting. You'll master compositing, dynamic motion graphics, visual effects creation, masking and rotoscoping, motion tracking, typography, and audio integration. Prerequisites include prior experience or completion of a beginner-level course. By the end of this course, you'll be equipped with the expertise to create stunning, professional-quality animations and effects in Adobe After Effects.
Offering Sections Select a section to sign-up for from the list below. All Times Are Listed in Central Time.
Required fields are indicated by .