0370
-
Exploring Artificial Intelligence: A Basic Course for Business Professionals
12622649
Description
Course: 0370 Exploring Artificial Intelligence: A Basic Course for Business Professionals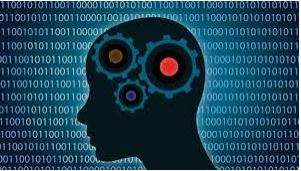 In an increasingly digital world, understanding Artificial Intelligence (AI) has become an essential skill for business professionals in every industry. Our beginner's course, "Unlocking AI Potential: A Business Oriented Beginners' Course," is designed specifically for individuals with little to no prior knowledge of AI, and it aims to bridge this knowledge gap effectively.
The course begins by introducing fundamental concepts, such as Machine Learning, Deep Learning, Neural Networks, and Natural Language Processing, which form the backbone of AI technologies. Students will gain a solid understanding of these concepts through engaging lectures, interactive discussions, and real-world examples.
Next, the course focuses on the practical aspects of AI in the business landscape. We explore the impact of AI on different business functions, such as marketing, customer service, operations, and product development. You'll learn about the strategic considerations for implementing AI, potential challenges and solutions, ethical considerations, and regulatory aspects.
Case studies from various industries will be presented to illustrate the transformative power of AI in enhancing productivity, driving innovation, personalizing customer experience, and facilitating decision-making. We will also delve into potential pitfalls and risks associated with AI implementation, including data privacy and security issues.
By the end of this course, students will have a comprehensive understanding of how AI can be harnessed to drive business success. They will be equipped with the foundational knowledge needed to engage in strategic discussions about AI in their respective organizations, collaborate effectively with technical teams, and make informed decisions about AI-related initiatives.
No prior technical or programming skills are required to take this course. It is ideal for business professionals, managers, entrepreneurs, and anyone interested in gaining a strategic understanding of AI's role in business. Join us on this exciting journey and unlock the potential of AI for your business.
Required fields are indicated by .