0046
-
CEA 0046 - Four Leadership Approaches Every Leader Should Know and Use
1244048
Description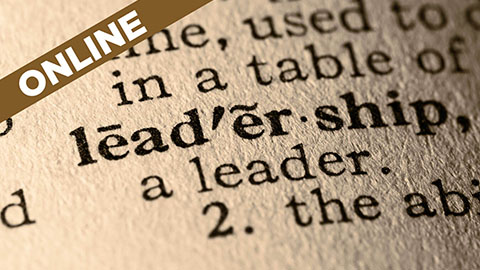 If you are in a leadership role of any kind, this continuing education opportunity is for you. It intends to give you a broader view of all you're asked to do and new tools for your call to service. We'll first take you through a quick and free leadership assessment to determine your leadership comfort zones. Then we'll walk through the four frames of leadership to broaden your horizons and give you new ways to lead and serve the people of God. Congregations and their mission ventures are complex organisms that participate in all the ways the Lord has made us as His creatures. Learning to see the people and place you serve through four distinct frames will help you when you're stuck, de-energized, or up against a major challenge. Especially now as we enter the post-pandemic era, learning to lead the congregation in new ways will be incredibly important.
The faculty for this course combine practical and theological experience and look forward to helping you lead those to whom you're called. Luke Schnake, Pastor Emeritus at Christ Lincoln, brings a career of experience leading and serving congregations as senior pastor. Ryan Peterson, Campus Vice President at CUAA, brings keen insight into the next generation through his experience in young adult and college ministry. Ben Haupt, Associate Provost Associate Professor of Practical Theology at Concordia Seminary, has served large and small congregations as well the seminary in the classroom and various administrative roles. Come get refreshed for the next season of ministry and service in Jesus' church!
Course Outline
Session 1 – Introduction to the Four Frames & Leadership Assessment
Session 2 – Leading through the Human Resources Frame
Session 3 – Leading through the Symbolic Frame
Session 4 – Leading through the Structural Frame
Session 5 – Leading through the Political Frame
Session 6 – The Power of Re-framing for the Next Season of Leadership
Notes
This course features six modules over six weeks, with video lectures, optional readings, recommended assignments and peer discussion activities to enhance the learning experience. All six modules include live video conferences with students and the instructors; each session will be recorded so students can view it later if they are unable to attend.
The course is fully online with a September 14 launch date. The course is especially appropriate for ordained pastors, commissioned church workers and lay leaders. Pastors can earn six Continuing Education Unit (CEU) credits.
Required fields are indicated by .