0027
-
Teacher-Parent Relationship Building
1111446
Description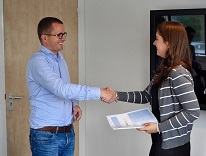 Building relationships between schools and families takes time and intentional effort, but the rewards are worth the work! In this session, we will discuss the why, the how, and the benefits of this important work.
Sections Select a section to sign-up for from the list below:
Required fields are indicated by .