0015
-
Equity in Schools I
1063968
Description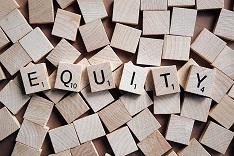 This workshop is designed to walk school district and building leaders through a comprehensive step-by-step process to prioritize and categorize their district's equity goals and objectives. Through guided activities and collaborative learning opportunities, attendees will evaluate school/district equity policies to determine themes and areas of focus.
Outcomes
Review and analyze your district's equity mission and vision.
Prioritize and categorize your district's equity goals and objectives.
Craft and develop an equity outline.
Develop actionable steps to obtain equity goals and objectives.
Define success criteria to evaluate and monitor progress.
Sections Select a section to sign-up for from the list below:
Required fields are indicated by .